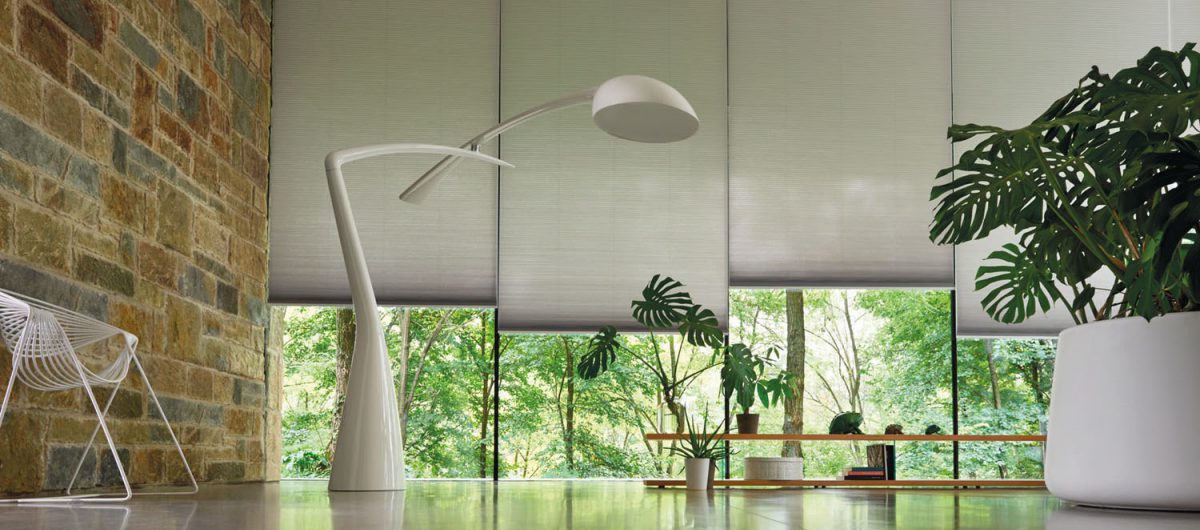 Excellent heat and functional qualities
Save energy with the isolating and heat reflecting qualities of honeycomb blinds. Thanks to their unique structure honeycell fabrics contribute to energy saving. The horizontal lines and unique cell structure create a modern effect. With these endless options in our honeycomb collection, systems and automation you will find the perfect solution for every situation.
Cellular fabrics
Our collection of honeycell fabrics offers innovative designs, textures and a wide variety of colors. With translucent, black-out, flame-retardant and reflective varieties, the functional possibilities are endless. In addition to 25 and 45 mm single-cell and double-cell varieties, the collection also offers a unique 20 mm single-cell variety.
Honeycomb system
Our modular honeycomb system is suitable for cellular fabrics and pleated fabrics in different sizes. The system is available in no less than eight trendy colors and two configurations, bottom-up and top-down/bottom-up, with each four control options including cordless and motorized, which are child safe by design.
Motorization
With our innovative automation solution Motion, motorized honeycomb blinds are available for everyone. The system is super easy to install and operate and lets you enjoy the simplicity of motorized blinds.