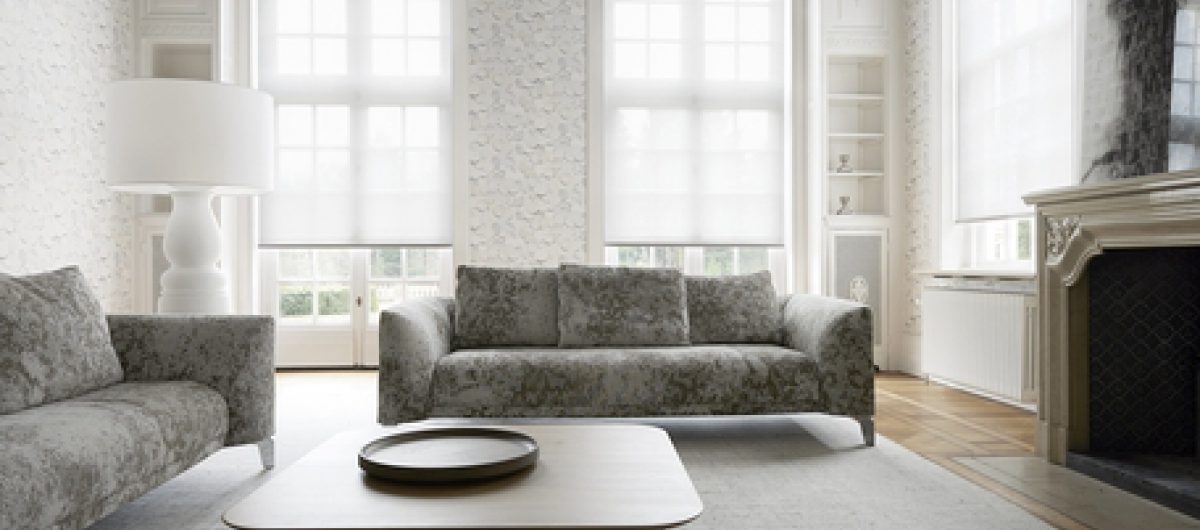 We proudly present Fascia, the latest addition to our Absolute Roller 2.0 concept. With this cost-effective yet aesthetic solution, it is easier than ever to connect two or more blinds, which are covered by one aluminum profile up to almost 6 meters (19ft) width. Fascia is perfect for large window surfaces and commercial buildings alike.
Click on and operate: 'smooth' is key
With Fascia, blinds can be linked to each other endlessly. Thanks to specially designed intermediate and connection brackets, this won't require double brackets. Additional parts and screws are also superfluous, since the aluminum profile seamlessly clicks on the brackets. The result is a clean series of shades with incredibly narrow light gaps. There is no need to fear cutouts in the hardware – these are prevented by the chain guide, which also ensures a smooth and quiet operation.
Fascia passes all tests with flying colors
Fascia is fully compatible with the Absolute Roller 2.0 components and control options. Fascia comes in white, off white, bronze, black, anthracite, and anodized. With these six trending colors to choose from, and end caps in matching shades to cover the sides of the system (should these be visible), the aluminum Fascia profile will fit every interior. Also designed to meet specific needs are control options, which include chain, twin pull, spring, single pull, and motorized.