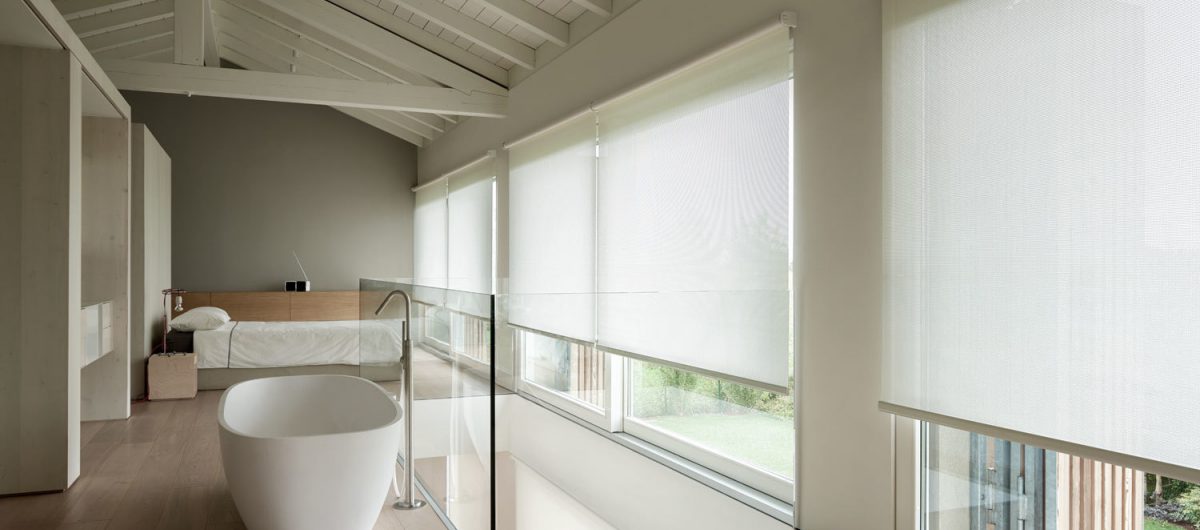 Eco Essence roller blind fabric
Our plain roller blind fabric Eco Essence has won the American WCMA Product Award for the best technical innovation in the category Green / Sustainability.
While roller blind fabric Eco Essence is made of 100% recycled PET bottles, the fabric has the same refined texture and functional properties as roller blind fabrics that are made of non-recycled material. Coulisse owner Maurice Roetgering: "Every second, no less than 22.000 PET bottles are consumed worldwide. In our mission to bring the impact of our products to zero, we have developed Eco Essence and can potentially remove 64 million PET bottles from circulating." Fabric Eco Essence is available in 7 natural colors.