Description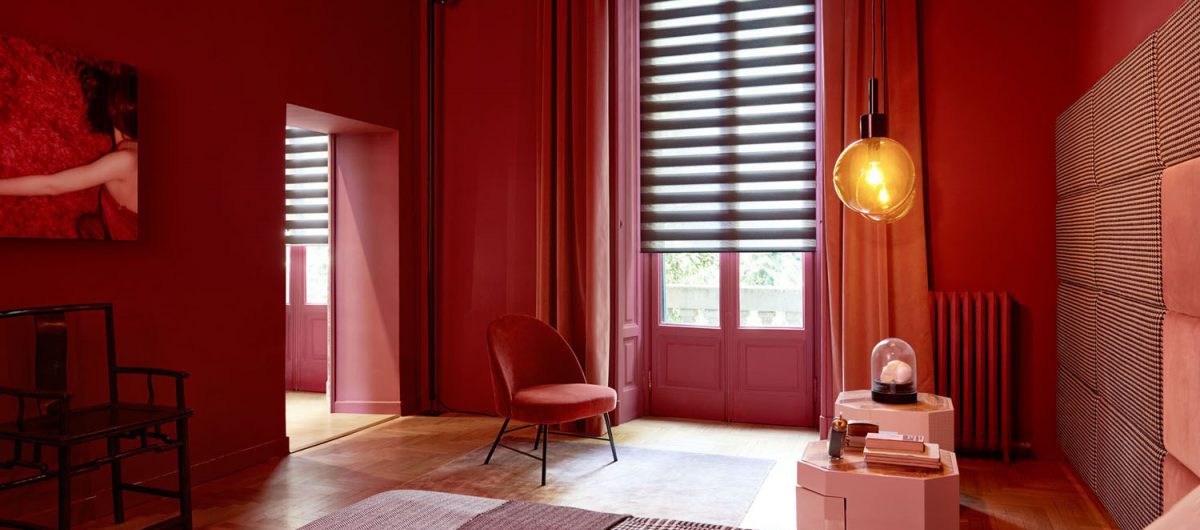 Create privacy and the desired light
Create the light, view and privacy you like with double roller blinds. Thanks to the double layer fabric with transparent and non-transparent stripes, you can play with light and create a modern look. Our total range of fabrics, systems and automation for double roller blinds create endless possibilities to play with the light and create the privacy you want.
Double roller fabrics
Coulisse offers an extensive collection of double roller blind fabrics that includes fabrics with a refined natural weaving texture as well as fabrics with a more open structure that beautifully filter the light.
Double roller system
Our modular Absolute roller blind 2.0 concept is developed to be perfectly suitable for double roller blinds. Only a minimal number of parts is needed to turn roller blinds into double roller blinds. The color and configuration options are just as rich as with single roller blinds.
Motorization
Our revolutionary automation solution Motion makes motorized blinds available for everyone and is compatible with double roller blinds. This automated system is super easy to install and operate and lets you enjoy the simplicity of motorized blinds.